Mexico is a favorite country amongst divers of all levels from all over the world. Its fantastic underwater world is definitely hard to beat since it boasts of the rich clear waters from the Caribbean Seas and also part of the Pacific Ocean which is colder and darker. If you're planning to book a flight to Mexico for your exemplary diving vacation and haven't decided on where to dive yet, read on to discover the best diving sites or places in Mexico.
Riviera Maya and Costa Maya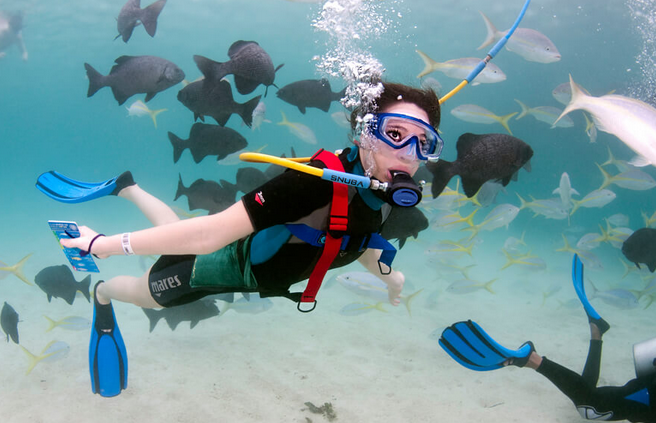 For the beginner divers, the warmer and clearer waters of the Caribbean Sea are a pleasure to have fun. You don't have to don wetsuits plus a simple scuba license will do the trick although this is also the perfect time to hone your diving skills.
The Riviera Maya and Costa Maya sits at the meeting point of the Caribbean and the Yucatan Peninsula and what this really entails is that there is so much marine life down below its waters. Reef fishes are fun to observe. The clear blue waters is really perfect for scuba diving and professional divers can even enjoy this dive site even more as they explore the unique Cenotes and its amazing underwater spelunking activities filled with underwater light shows.
Cancun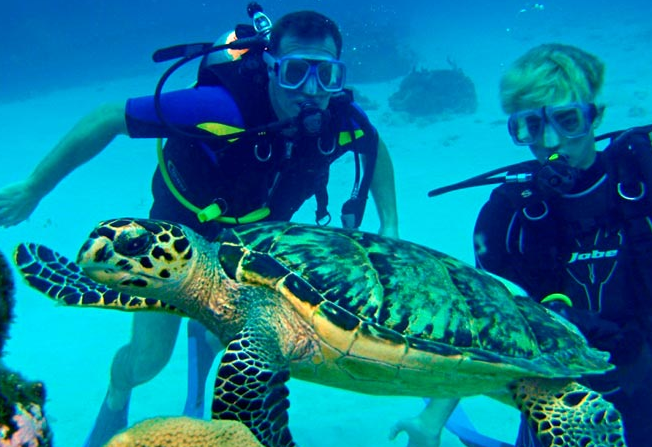 What makes Cancun special is that it's not only for diving so yes, if you're planning to dive and do something else, Cancun is the best place to be in Mexico. As for diving, it boasts of the famed MUSA or Cancun Underwater Museum. This is perfect for both beginner and professional divers since the many submerged sculptures in the vicinity can be so much fun to explore. As usual, when you put manmade structures underwater, the Ocean transforms them into amazing artificial reef that can be home to various marine species.
Baja Peninsula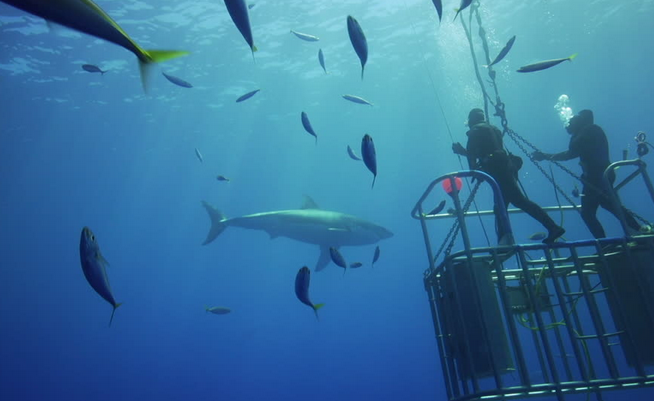 Baja Peninsula sits at the Pacific side so expect colder and darker waters yet experienced divers can call this underwater paradise because being cold and dark means more marine animals frequent the area. This means wet suits and body warming dry suits are a must if you want to have fun diving.
An amazing spectacle in the area is to swim with the giant rays. This is definitely an amazing experience for any diver plus these majestic animals are just frolicking in the shallow coastal waters.
Puerto Vallarta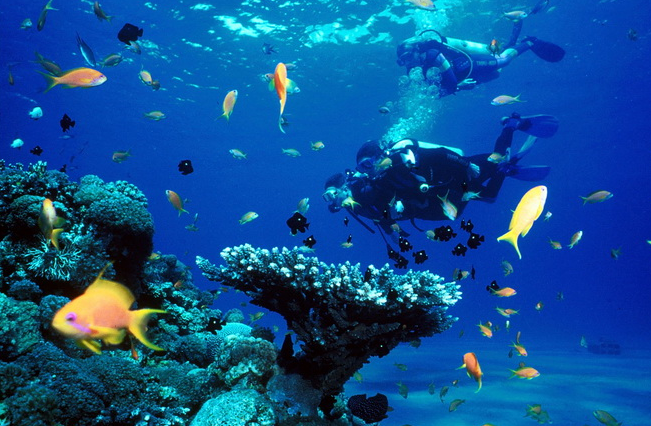 The popular Puerto Vallarta stretches along the Pacific coastline and sports perfect scuba diving sites. The waters here are cold unlike the warmer Caribbean seas so wet suits are definitely a must for a great fun dive.
This dive site boasts of amazing scattered reef system which is good for one thing, the blue whale. Yes, the reef system is teeming with goodies for the majestic mammal to binge on that's why they are attracted to this place. It might be scary at first but seeing the largest sea animal of the seas is certainly a terrific experience.
Hope you enjoy this article on the best Diving Spots in Mexico.